Paddington Business and Community Excellence Awards
(Inc: Rosalie, Milton, Bardon, Red Hill, Petrie Terrace, Kelvin Grove, Herston, Achenflower and Toowong)
Closing Date 15th April 2023
Venue The Paddo Tavern.  See Photos from previous Awards nights.
What are the Paddington Business and Community Excellence Awards?
The Rotary Club of Paddington presents the Paddington Business and Community Excellence Awards. Including Paddington and its neighbours in North Brisbane, the awards will be the best yet and will be celebrated at an evening event at the Paddo 26th April 2023.
The Awards Program is free to enter and aims to provide you with recognition for your outstanding business/community excellence and contributions to the Paddington and North Brisbane area.
All the nominations will be judged by an expert impartial team of judges except for the Customer Excellence Award which will be awarded by popular vote.
These events will give you the unique opportunity to promote your brand and engage with your local business community like never before.
The awards are as follows
(Click on the award title to access the nomination form)
This award recognizes a registered ACNC organisation, ADE or Social Enterprise which has made an outstanding contribution to the social, cultural or economic well-being of their community through a specific initiative. The initiative can include but not limited to projects, programs, ventures and undertakings. The organisation must be registered with ACNA and exhibit stability, maintaining a good relationship with its members, staff and volunteers, and demonstrate best business practices.
Businesses who consider the social and ethical effects of its activities on their staff and the community around them. This includes businesses who actively develop and train their staff beyond the field of their employment, address the needs of a diverse community, including older people, people from Culturally and Linguistically Diverse (CALD) backgrounds, women, young people, and people with disability.
The Employer Engagement Award recognises Trainees and Apprentices with the potential to become the next generation of leaders through the support of their workplace. Employers that can show a commitment to upskilling, training and provide clear pathways for their employees are encouraged to apply.  Nominations can also be made by students/teachers in collaboration with their workplace.
This award celebrates those businesses which provide services and products to our local communities and those visiting this area. These businesses are offering products, leisure services and/or general health related services. The applicant should highlight the business offerings and experiences and how these are promoted to the relevant markets. Applicants may supply products or services and may operate within various sectors contributing towards the health and wellbeing industries.
The Retail/Wholesale Award acknowledges businesses within any industry that remain updated on this evolving industry sector as customer demands and expectations and technology are continually changing. Applicants should highlight they truly understand their customers and demonstrate how they provide seamless customer experiences, across all channels. To be eligible, applicants must be in either the retail or wholesale sectors.
The Professional Services Award acknowledges and celebrates businesses meeting the increasing demand for such products and services.  Applicants should demonstrate their passion for exceeding customer expectations and service excellence within the business and overall team as well as demonstrate how they stay abreast of innovation within their profession and apply this learning to their business and customers. This category recognises professional services such as medical care, legal, accounting, digital, IT etc.
This is an open category for businesses that have really gone the extra mile and provided you with excellent customer service.
Proudly Sponsored by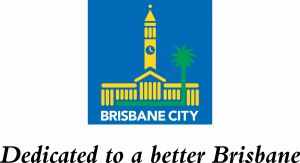 Proudly partnered by