WELCOME to THE ROTARY CLUB of PADDINGTON
We meet weekly for fellowship and breakfast at the Paddington Tavern, 186 Given Terrace, Paddington QLD 4064 on Thursday at 7am for 7:30am; meeting completes at 8:30am.
STARTING from the 3rd FEBRUARY 2022 the 1st Wednesday of the Month is a NIGHT meeting. Starting at 6:30pm. Order dinner & drinks from the Paddo menu when you arrive. 
All other weeks is a Thursday BREAKFAST meeting, starting at 7:30 am. This is a 2 course buffet breakfast with barista coffee.
Venue entrance is via the front door from the footpath.  For car parking  enter off Guthrie St.
Members click here to access Clubrunner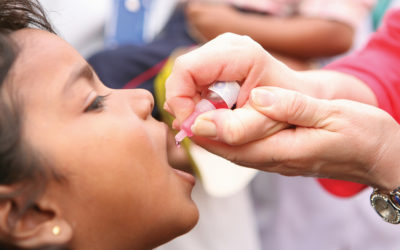 Polio remains endemic in two countries – Afghanistan and Pakistan. . Rotary International commenced this world-wide polio eradication program and Rotary Club of Paddington has been at the forefront through one of our members, Jenny Horton. Take a look at the recent...
read more